Click on the mail icon on each photo to contact a co-ordinator by email.
Togo
I'm a Kings Kids youth leader since 2011, I did my DTS in 2019 in Senegal, I am taking a Bachelor's degree course in Theology at the West Africa Advanced School of Theology in Lomé (Togo).
​
I love working with teenegers as a 'disciple maker'.
​
I like football. I'm not Messi or Ronaldo but I can score a few goals per game. I also love reading. I am a graphic designer and I use this talent to bless Kings Kids and the body of Christ.
England
​
Andy and Catherine Kennedy, with their children Noah and Grace, love to be a family serving Jesus together.
​
They passionately believe that everyone has a part to play in building God's kingdom and fulfilling His commission, whatever their age. As YWAM missionaries and leaders of Kings Kids International, UK, they help families play their part in this commission.
England
​
Olly & Helen Goldenberg have five children and live in Dorset.
They long to see the next generation encounter God and the generations of church connect together. As founders of Children Can they travel the world and resource the church to see the next generation take their place in church.
Ireland​
​
Richie has been working with young people since 1992, in a variety of contexts. He Worked as a Youth & Children's Pastor in Berkshire UK and as a Youth work trainer on a degree programme with CYM and most recently with YWAM University of Nations.
​
Richie has always had a passion for mission and seeing young people catch their God-given destiny in Christ.
Radio brought him to Ireland and over the last 10 years he has established himself both in a local church context and a national focus across Ireland.
USA
Holly Duncan has been teaching children in Southern California their power in Jesus for the past 10 years. Seeing the young generation on fire and operating in the power of the Spirit is what compels her forward in all she does.
​
Holly and her husband have 2 grown children and 2 lively grandchildren who she knows have been born for just such a time as this!
Grzegorz and Erin Skrobarczyk
Poland
​
Grzegorz and Erin Skrobarczyk live in Warsaw and have two teenage daughters: Abigail and Hannah.
They love to travel and serve others as a family.
In their hearts they have a desire to link generations by equipping, encouraging and mobilizing them to live the Kingdom of God Together.
They love to disciple and champion young people to know God and to make Him known to others.
Michelle
Triplett-Welbourn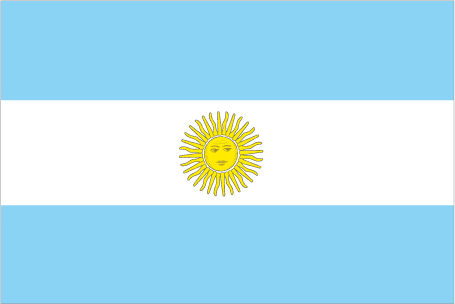 Argentina
Michelle is a 4th generation missionary. Together with her wonderful family, she works as a media missionary, as part of King's Castle ministries in Argentina. She is also part of the Assemblies of God.
​
This family have a passion to see the kingdom of God grow and will stop at nothing. Their ministry is marked by the miraculous, salvations and discipleship of the next generation.