Click on the mail icon on each photo to contact a co-ordinator by email.
Egypt
​
Kevin and Nevine live in Cairo, and have 2 children, Emma Joy and Charis Peter. They have been leading King's Kids Egypt for many years. God gave them the vision to have King's Kids all over Egypt. they have the passion of Early Childhood as well, and they do Montessori homeschooling for missionaries children.
Kenya
​
Anne Nguti has a passion for intercession for nations and global mission and has played an active role in leading small group discipleship and training for more than 20 years. She currently serves in Kenya before having extensively served in UK as well as parts of Europe and Asia.
​
Togo
​
I'm a Kings Kids youth leader since 2011, I did my DTS in 2019 in Senegal, I am taking a Bachelor's degree course in Theology at the West Africa Advanced School of Theology in Lomé (Togo).
​
I love working with teenegers as a 'disciple maker'.
​
I like football. I'm not Messi or Ronaldo but I can score a few goals per game. I also love reading. I am a graphic designer and I use this talent to bless Kings Kids and the body of Christ.
Uganda​
​
My name is Felista Kirabo. Currently living in the UK. I have been serving in the children's ministry in my home church Kensington Temple for over 15 years.
My passion and vision are to support and teach children to know God for and by themselves. For them to have a personal experience and relationship with God.
​
Currently I'm supporting children with Special Educational Needs and adults with physical disabilities. Through a personal tragedy, the loss of my sister in 2008, I was crying out to the Lord asking Him what to do and He directed me to open a nursery school in Uganda.
​
El – Shaddai Junior School (we have classes up to primary 4, we are now a junior school.) is located in Kyengera about 8 kilometers from Kampala.
I'm also a mother and grandmother.
Indonesia​
​
Novi and Sheryl run a children's home ministry in East Java, Indonesia, taking in vulnerable at risk children and providing them a safe place to grow and experience God's love and purpose for their lives. They also have a single mum's and Babies ministry seeking to minister to, support and disciple the mums who have often been abandoned by their husbands or family. Sheryl & Novi have a heart for young and vulnerable people seeking to raise them up into young leaders and adults who know their God given purpose and walk in it.
Rev Brian
Leonard Williams
Nepal​
​
Rev Brian Leonard Williams Ph.D is the Co-Founder of Tami Asia which envisions educating,empowering and equipping since 1998.Tami means "Helping People See" It's also an acronym for "The Agape Mission International" Tami Asia and Tami World serves Children at Risk,Women at Risk and Maverick Grassroots Leaders of 300 plus churches.
​
Brian and his Nepali wife Reshma are married for more than 20 years.They reside in Kathmandu,Nepal and are the ecstatic parents of four firebrand sons and a daughter.They have four more foster children.They are also blessed with many spiritual children and fellow workers.Brian is the author of more than 10 books.In his spare time he is an avid Chelsea football club fan.
Taiwan​
​
My family and I are full of passion and vision. Together, we actively engage families and train youth and children to live out the Kingdom and serve in ministry. We fully believe in linking generations and championing children and youth to live out our calling of God. We value the importance and significance of families working together to build the Kingdom and making God known.
Australia
​
Originally from Durban South Africa, I had the call of God on my life at the age of 15 years. ​For the past 39 years I have been in full time ministry of which 37 years has been in Generational Ministry.
​​
This passion to see God encounter all ages and generations has given opportunity to travel all over the world speaking to a wide range of audiences.
​
I am married to Diann and our family live in Melbourne Australia. Diann and I have two married children.
Wim and Tanja Briesbrouck
Belgium
​
We are Wim and Tanja, together for 38 years and married for almost 35 years. We are parents of 4 daughters who now all have their own litter. These marriages have immersed us in different cultures, namely Brazilian, Dutch, Jordanian, New York - Surinamese. In addition, it is wonderful to have 6 beautiful grandchildren - this month our 7th grandchild will be born - with all those mixed cultures.
Our work and involvement within YWAM and King's Kids began in 2003. We love to see the wealth that God has placed in every human being blossom. We want to see God involved in this through discipleship, training, coaching, courses, personal conversations, prayer. We look forward to what God has in mind for all the nations worldwide.
František & Radka Krupička
Czech Republic
​
František and Radka live in Brno and have four children: Elisabeth, Justine, Dorothea and Henry. They have been involved in King´s Kids for many years and they love to serve the Kingdom together as a family. They serve in Sunday school, youth small groups and they are also helping and inspiring families to have their own family services at their homes and serve to the Lord together. Every year they organize several mission trips with family teams. They love to include all generations to bless each others and the World!
Andreas & Britta
Koesling
Germany
We have 4 grown-up children and 2 grand-children.
We both believe in the importance of family and the blessing when generations build the kingdom of God together. We love to see children and teenagers with a passionate heart for God, wanting to know HIM more. And we love to train and equip young leaders.
Ireland​
​
Richie has been working with young people since 1992, in a variety of contexts. He Worked as a Youth & Children's Pastor in Berkshire UK and as a Youth work trainer on a degree programme with CYM and most recently with YWAM University of Nations.
​
Richie has always had a passion for mission and seeing young people catch their God-given destiny in Christ.
Radio brought him to Ireland and over the last 10 years he has established himself both in a local church context and a national focus across Ireland.
Italy​
​
I am the King's Kids coordinator for Milan, Itay. I am married to Claudio, my dear husband who helps me so much with this ministry. We have four children and five grandchildren. I have been cooperating with King's Kids since 2012 doing children and teen's camps and working with various churches in the North of Italy. At present our team is involved with Alpha, doing the Alpha Youth and the Alpha Marriage courses online.
​
Grzegorz and Erin Skrobarczyk
Poland
​
Grzegorz and Erin Skrobarczyk live in Warsaw and have two teenage daughters: Abigail and Hannah. They love to travel and serve others as a family.
In their hearts they have a desire to link generations by equipping, encouraging and mobilizing them to live the Kingdom of God Together.
​
They love to disciple and champion young people to know God and to make Him known to others.
Sweden
​
Mikael and Elisabeth Wahl live in Borås in Sweden and have four kids. They have worked with King's Kids since they were kids themselves. Nowadays they live in a neighbourhood with people from all over the world and work a lot with schools and with families.
Their passion is to give faith and values to generations and nations. And they love to do that through bringing people out of their comfort zone. Lots of ministry is done with the forest as the classroom.
United Kingdom
​
Andy and Catherine Kennedy, with their children Noah and Grace, love to be a family serving Jesus together.
​
They passionately believe that everyone has a part to play in building God's kingdom and fulfilling His commission, whatever their age. As YWAM missionaries and leaders of Kings Kids International, UK, they help families play their part in this commission.
United Kingdom
​
Olly & Helen Goldenberg have five children and live in Dorset.
They long to see the next generation encounter God and the generations of church connect together. As founders of Children Can they travel the world and resource the church to see the next generation take their place in church.
USA
​
Holly Duncan has been teaching children in Southern California their power in Jesus for the past 10 years. Seeing the young generation on fire and operating in the power of the Spirit is what compels her forward in all she does.
​
Holly and her husband have 2 grown children and 2 lively grandchildren who she knows have been born for just such a time as this!
Michelle
Triplett-Welbourn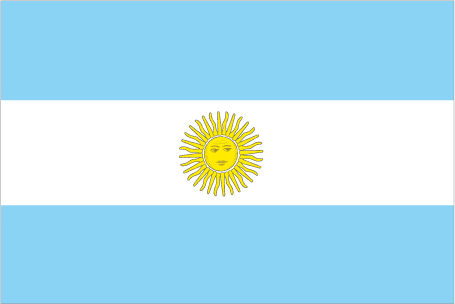 Argentina
​
Michelle is a 4th generation missionary. Together with her wonderful family, she works as a media missionary, as part of King's Castle ministries in Argentina. She is also part of the Assemblies of God.
​
This family have a passion to see the kingdom of God grow and will stop at nothing. Their ministry is marked by the miraculous, salvations and discipleship of the next generation.
Chile
​
Kryz is an activist and online Evangelist. He is passionate about the mind of Christ and the fire of the Holy Spirit.
​
Audiovisual Communicator by profession, for 3 years he has been a student of theology and psychological at the Rio de la Plata Biblical Institute in Argentina.
​
He is one of the creators of the CECAM ministerial training center and founder of the Opados Ministry and the massive event "Heirs of his Kingdom" where he has been traveling through South America preaching the gospel of Jesus Christ, activating churches, ministries and children under the vision and promise of forests burning by the presence of God. He has helped build two churches, in Chile and Argentina.
Colombia
​
We are Kike, Mafe and our daughter Michelle. God called us to invest our lives to challenge, equip and mobilize children, youth and families.
​
As a family we work full time in missions with Youth With A Mission (YWAM), in the city of Cartagena for the past 8 years.